Los 3237
Kelen, Emery
Indian Round-Table Conference
Zuschlag
2.000€ (US$ 2,299)
Aus dem Katalog
Moderne Literatur und Kunstdokumentation
Auktionsdatum 15.4.2021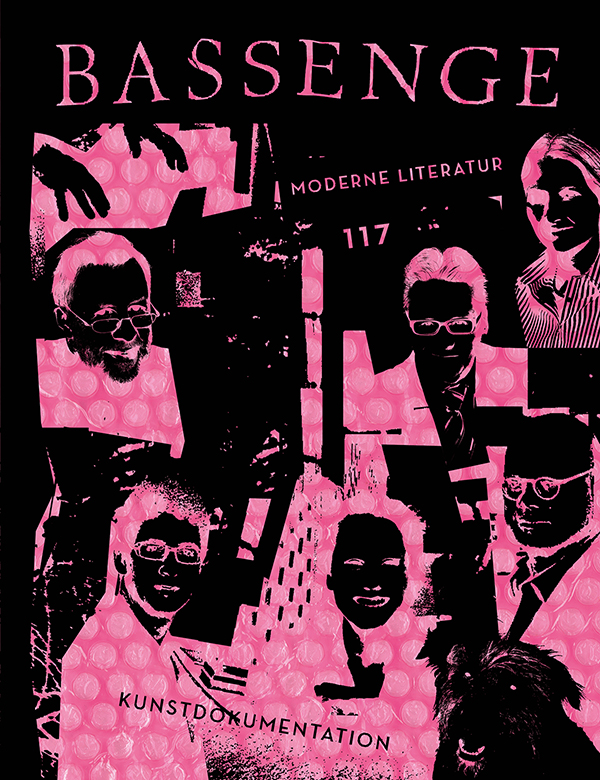 "a cartoonist who is brilliant and very cruel"
Kelen, Emery Fl. Indian Round-Table Conference. 1 Bl. Titel, 2 Bl. Druckvermerk und 35 kolor. Karikatur-Abbildungen. 38 x 28 cm. Lose Bl. in OSchlangenlederimitat-Flügelmappe (Kanten und Ecken etwas berieben) mit 2 Schließbändern. In OLeinenschuber. London, E. Kelen, (1930).
Als "epreuve d'artiste" bezeichnetes, nicht nummeriertes Exemplar (Gesamtauflage: 200 Ex.). Druckvermerk von Kelen signiert, sowie mit einer eigenhändigen Widmung von ihm versehen: "Herrn Dr. Glück freundlichst gewidmet E Kelen - 1930 Weihnachten"). Die Karikaturen zeigen die Teilnehmer der Konferenz, die den Dominion-Status des Subkontinents zum Thema hatte und zeitlich am Beginn der indischen Unabhängigkeitskampfes stand (Stichwort: Gandhis Salzmarsch). In einem Beitrag der University of Nottingham ist über Kelens Werk Folgendes zu lesen (https://www.nottingham.ac.uk/research/groups/conferencing-the-international/representations/caricature.aspx, abgerufen am 26.10.2020):
"Emery Kelen (1896-1964) was one of the, if not the, most famous caricaturist of the interwar period. Pulled out of art college and drafted into the Hungarian army during the First World War, Kelen emerged as a lifelong opponent of war. In the 1920s, often collaborating with Alois Derso, Kelen crafted the art of depicting the political and diplomatic scene. Conferences were one of his key sites, with sought-after drawing produced at the 1925 Locarno Conference, the 1933 London Economic Conference, the 1932 World Disarmament Conference, and at the permanent conferencing of the League of Nations in Geneva. Lithographic portfolios could also be commissioned, as with these portraits (individual and table) produced during the first two sessions of the Round Table Conference.
Kelen devotes a chapter of his reminiscences of the interwar period, Peace in Their Time (1963), to his coverage of the conference. He dismissed it politically, suggesting the delegates had been selected to create as little nuisance as possible; the sort of people who enjoyed watching white men carrying burdens. But he devoured it socially, relishing the mixes and clashes of personalities. While he clearly had Indian friends, he lapsed frequently into orientalist stereotypes of the irrational Indian, barely separate from the state of nature. Here, he recalled the opening of the conference in November 1930: 'Imagine the House of Lords gone mad. I sat in the balcony listening to King George V opening the Round Table Conference, and spread below me were the great banks of turbans, fluorescent in the Gothic dusk, sulphur yellow, hellish red, poison green, and shocking pink, and when the king had done they came to life and popped around like fireflies.' Added to his usual accentuation of body shape and facial expression came a whole new range of racial colouring.
For the few female delegates there could also be a dose of body-shaming and casual misogyny. During the second conference session the Maharani of Baroda organised a charity ball to benefit Charing Cross Hospital. Kelen drew caricatures of the Indians there present and Sarojini Naidu later wrote to her children of the event that: 'Another long interval was occupied by a cartoonist then who is brilliant and very cruel. We had some R.T.C. cartoons then and there to the merriment of the audience; the one of me is terrible but it sold for 15 guineas then and there in aid of children's hospital.' Kelen later described Naidu as one of the ladies '... who eat Hungarian caricaturists for breakfast. Her generous mouth followed an upward curve and ended in a malicious curl underscored by the shadow of a moustache.' He compared her gait to that of a pouter pigeon and criticised her use of golden jewellery. He admired her political work 'But face to face with my white paper, I became an ugly truth-teller. From the day I drew Mrs. Naidu's portrait for the benefit of the Charing Cross Hospital, and half of Who's Who roared, I lost a valued friend ... Fat poetess! I am one with Luther at the Diet of Worms: 'Here I stand, I cannot do otherwise. God help me! Amen.' – Wohlerhaltenes, sauberes Exemplar des sehr seltenen Portfolios.