Los 4108
China/Ernst Boerschmann
Architectural photgraphic views of China
Ergebnis (inkl. Aufgeld) *
18.600€ (US$ 19,787)

Aus dem Katalog
Fotografie des 19. – 21. Jahrhunderts
Auktionsdatum 6.12.2023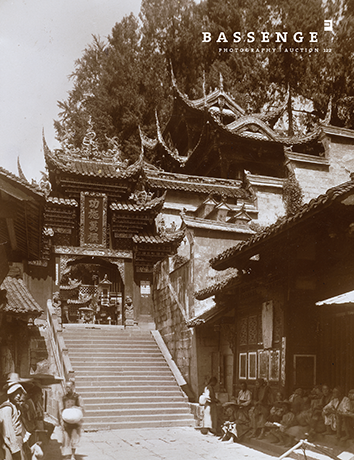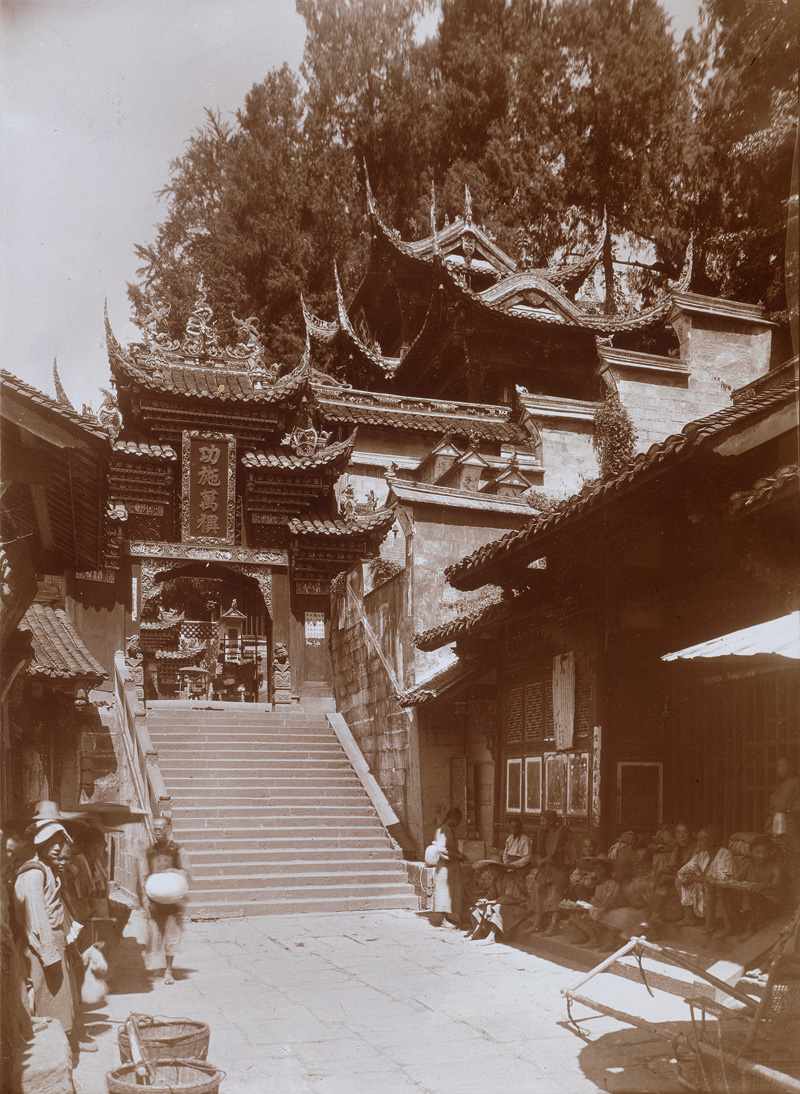 Photographer: Ernst Boerschmann (1873-1949) and unknown. Architectural photographic views and drawings/studies of China. 1910-1940. Circa 156 gelatin silver and collodion paper prints. Various sizes between circa 5,5 x 9 cm, 17 x 13 cm (most) and 32 x 24 cm. Most annotated by Boerschmann in pencil/ink on the verso.

Distinguished for his extensive research and photography focused on historical Chinese architecture, Ernst Boerschmann, a German sinologist, architect, architectural historian, and photographer, holds the distinction of being the first foreigner to systematically document China's ancient cultural structures. On several trips to China in the early 20th century, he collected thousands of photographs, sketches, and architectural images. Boerschmann's journey began in 1906 with financial support from the German Empire and lasted until the outbreak of World War I in 1914, when he served as a scientific advisor to the German Foreign Office. His expeditions yielded valuable material, and in 1912 his photographic work was featured in a major exhibition at the Museum of Decorative Arts in Berlin. After World War I, he shared his knowledge of Chinese architecture in lectures in Königsberg and other German cities. As of 1927 he was a professor at the Technical University in Berlin. His publications, including "Baukunst und Landschaft", "Picturesque China" and "Chinesische Architektur" in the 1920s, brought him much international recognition. "Picturesque China", published in English in 1923, became his best-known work.

The majority of the photographs in this extensive collection were taken by Ernst Boerschmann. Some of the photographs, such as three studio portraits of Chinese ladies in traditional costumes, are believed to have been taken by a local photographer, as is another large albumen print in which he is seen with photographer Sanshichiro Yamamoto at the Great Wall. The collection presents many ancient Chinese temples, some of which no longer exist or were ruinous at the time. Boerschmann's interest in valuable carved architectural details is also documented in many photographs, as are some picturesque villages and landscapes. This compilation includes a detailed list of image titles.
A significant portion of Boerschmann's estate is housed in the University Library of Cologne, and another notable collection of his photographs is in the Stephan Loewentheil Collection. – Some with traces of use, most with curled edges, otherwise many in good to very good condition.

Provenance: Ernst Boerschmann estate

Lit.: Ernst Boerschmann. Old China in Historic Photographs. 288 Views by Ernst Boerschmann. New York 1982, ill. pp. 14, 38, 40, 43, 55, 193, 225, 231 and 245.